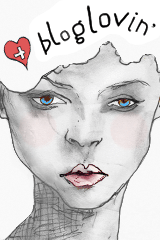 So making a return to the oversaturated market of blogging, I feel like a newbie.

I've been reading blogs for the longest and kept seeing fellow bloggers having that "Bloglovin'" link on the side of their blogs always avoiding to click because of the hassle of signing up for an account that I thought I would never use.
Getting over my impatience I actually took a deep dive and figured out that Bloglovin is a website that combines all your favorite blogs together and makes it easier for you to read all of them, all at once! What a concept!
What's more amazing to me is that all of the developers are
under 30 yrs old
. I smell Facebook like entrepreneurs.
Anyhow, I joined and you can now follow my blog by clicking that side link along with all the other blogs out there on Bloglovin!